TEEN PORTFOLIO DEVELOPMENT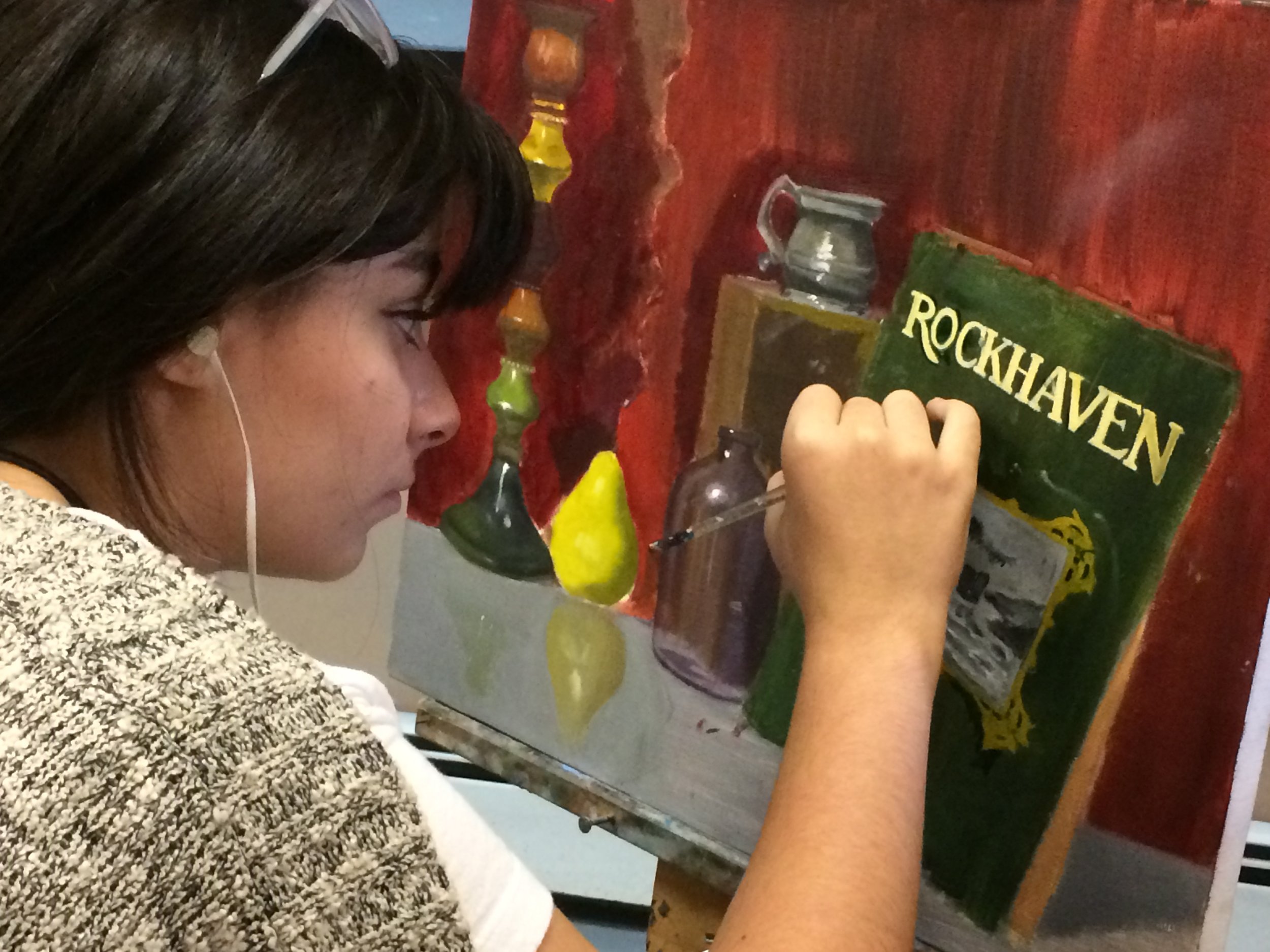 PORTFOLIO DEVELOPMENT CLASSES FOR TEENS
13 YEARS AND UP
In our Portfolio Prep Classes for Teens program, students develop terrific pieces for their portfolio while learning a step-by-step approach to the fundamentals of drawing and painting in the classical tradition. Our curriculum helps students develop excellent observational and conceptual skills in multiple genres. These skills are needed for the first studio year in college and beyond. Now in our 9th year, our graduates have an excellent rate of placement and scholarships to top colleges of their choice.
Teens begin by learning concepts such as line, value, form, color and composition. Then students move onto painting, working on still-life, landscape and portraiture and figure from the live model. Students will work in pencil, charcoal, watercolor, acrylic and oils. They will focus on creating works from observation, but also learn valuable conceptual skills.
Our Portfolio Development classes are highly tailored around each students strengths and interests. Our instructors monitor every student's progress to ensure portfolio requirements are being fulfilled. We make it our job to stay abreast of the latest changes in portfolio requirements. We offer a full line of evening and weekend classes with a wide variety of subjects to choose from.
In addition, we also offer portfolio curatorial and photography services, in a variety of different packages and prices, to help students assemble the best portfolio possible for college admission.
PORTFOLIO DEVELOPMENT CLASSES FOR TEENS

FALL SESSION 2 • 7 WEEKS
NOV 4 - DEC 21
REGISTERING NOW
Painting Animals
Saturdays, 11:30-2:30
Adina Yoon, Instructor
Starts: Nov 9
Ends: Dec 21
6 Weeks
No class November 30